Sale!
Signia CROS Pure Charge&Go AX
inc VAT
Starkey Livio 2000 AI  Rechargeable Hearing Aids.
This is a genuine Starkey product supplied from their UK facility in Stockport.
These come with one fitting, one follow up, and one annual check.
Description
Signia CROS Pure Charge & Go AX Rechargeable CROS Device.
This is a genuine Signia product supplied from their UK facility in Crawley.
CROS stands for Contralateral Routing of Signal, and is used when the wearer has one good ear and one non-functioning (or very poorly functioning) ear. It takes sound from the side of the non-functioning ear and routes it wirelessly to the functioning ear.
The CROS unit cannot work on its own, and requires a Signia Pure Charge&Go AX hearing aid to receive the signal and play the sound in the better ear.
Via the hearing aid, it can be configured in a BiCROS configuration, where the hearing aid also corrects a hearing loss in the better ear.
Immerse yourself in outstanding speech clarity with CROS Pure Charge&Go AX
Signia's newest CROS hearing aid delivers an augmented hearing experience for clients with untreatable hearing loss in one ear.
CROS Pure Charge&Go AX features our revolutionary Augmented Xperience platform, processing key sounds like your conversation partner's voice completely separately from surrounding sounds for the first time. As a result, your clients can enjoy outstanding speech clarity in an immersive soundscape, much like the effect of a 3D movie for your ears.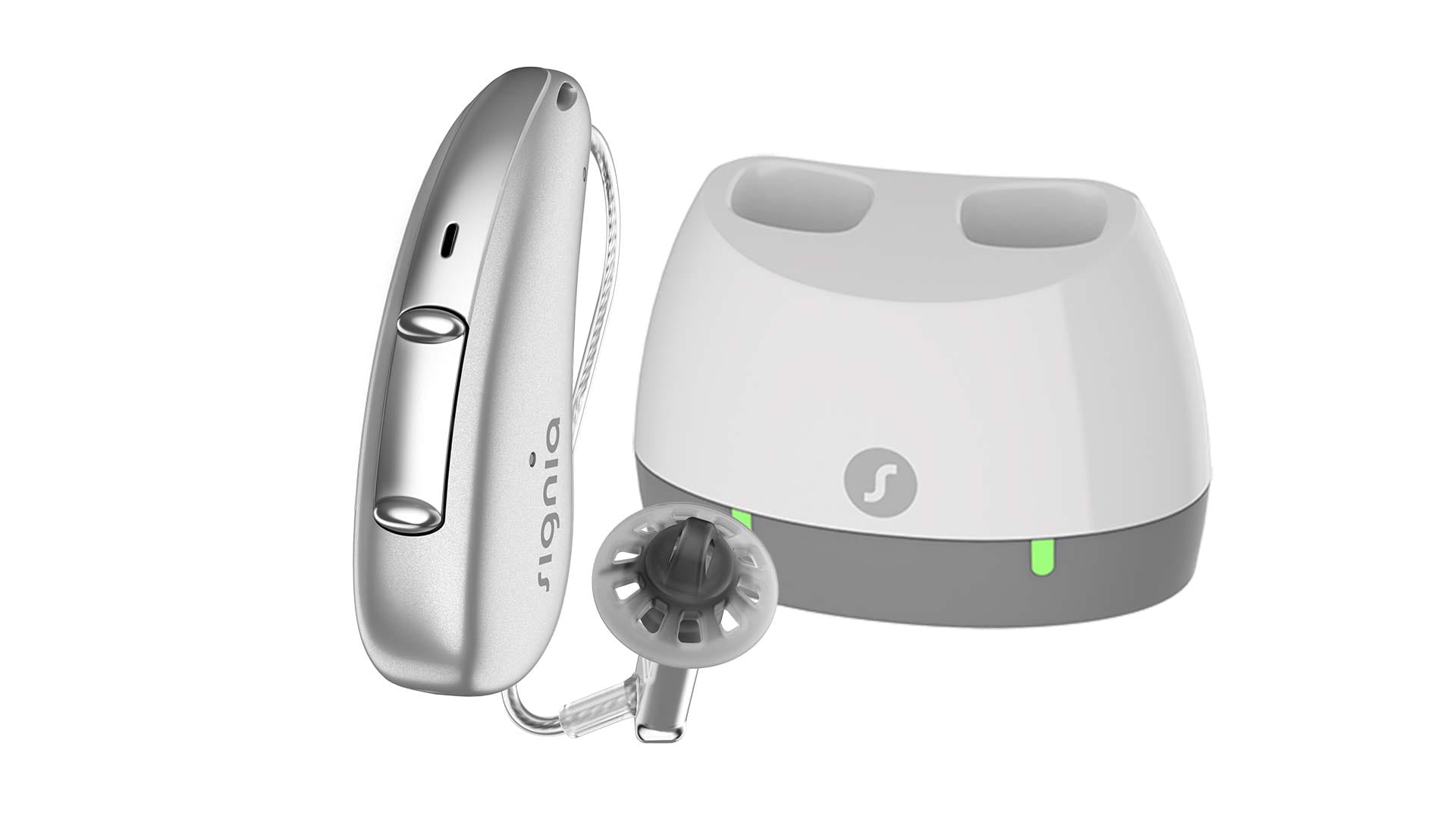 Formerly known as Siemens Hearing, a private equity company purchased Siemens' hearing division in 2015 and renamed it Sivantos. Sivantos were licensed to use the Siemens trademark for a further 4 years, and gradually over that time changed their branding to Signia.
There are no reviews yet.