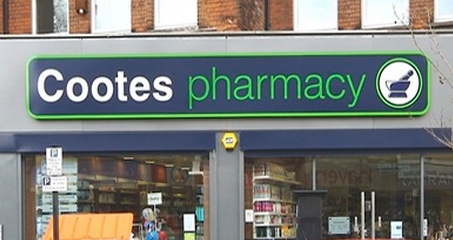 0203 397 9787 Hearing First Hearing Centre In North London, N2
If you're looking for the best hearing aids in North London, our hearing clinic is:
within Cootes Pharmacy
166-168 High Road
East Finchley
London
N2 9AS
You will find us between TD Hair Designers and SACH Hair Salon and opposite Haven Estate Agents and Co-Op Funerals. The pharmacy is about 5 minutes brisk walk from East Finchley Library. Our clinic is one of two comfortable consulting rooms located on the ground floor at the back of the pharmacy.
You can find the best hearing aids in East Finchley, North London here.
Directions to East Finchley Micro Suction Ear Wax Removal Clinic.
Invisible Hearing Aids
At our East Finchley hearing clinic, we specialise in invisible hearing aids and wireless hearing aids – the pinnacle of this technology is the Starkey Soundlens Synergy i2400, which is both wireless and invisible.
Made For iPhone®  Hearing Aids
At our North London hearing clinic, we also specialise in Made for iPhone® hearing aids that link directly with your iPhone®, enabling you to control your hearing aids and stream sound wirelessly direct from your handset.  You can find out about Starkey Halo2 here.
Appointment Booking
Due to high demand, hearing tests are by appointment. You can book on 0203 397 9787
Parking
There is usually pay by phone on-street parking available outside for up to one and a half hours. There is free parking nearby on the opposite side of the road, except between 2-3pm, or more free parking is available approximately 5 minutes' brisk walk away near East Finchley Library, except between 9-10am.
Call us today on 0203 397 9787 to book your hearing test appointment in Central London, and say hello to living life to the full!
Our hearing clinic in East Finchley also serves clients in Finchley Central, North Finchley, Barnet, Hendon, Highgate, Hampstead, Hampstead Garden Suburb, Haringay,  Enfield and Holloway.
[ps_reviews]
Find the best hearing aids near you:
[locatoraid]